Taxis, parking & car rental at Harare Airport
Harare International Airport is located southeast of the capital, near the new residential area of Arlington. Access to the city center, about 12 km away, is fast thanks to the Airport Road. Car parks, taxis, shuttles and limousines offer travelers the choice of their means of transport to the airport.
Parking

Several car parks are located around the terminal of Harare Airport. Depending on the expected duration of parking, you will choose the most appropriate. Reservations are recommended for long stay parking.

Long Stay Car Parking Fees

Under Cover parking $16 per day
Lock Up parking $20 per day

Short Stay Vehicle Parking Charges

All under unlocked general parking
First hour $US 4
Additional hours charged after first hour $US 2/hour.

Contact address and phone
Taxis

Taxis are available 24 hours a day at Harare International Airport. Price must be negotiated with the driver before entering the vehicle. Harare being an extended city, the fare and the duration depend therefore on the destination and on the road traffic. It usually takes less than 30 minutes to drive between the airport and most neighborhood of Harare including the city center. The average fare is $US 25.
Shuttles and buses

Minibus operated by hotels run between the airport, the city center and the tourist areas. If you plan to stay in one of them, ask if a shuttle is offered to guests. Private services of fast and comfortable shuttles are also offered to travelers to reach different localities.
Car rental companies

Several car rental companies offer their services in Zimbabwe. Some of them have an office in Harare International airport where to pick-up your car 24h a day and others provide you with the car on your arrival.
VIP service

Several companies offer VIP transport service at the airport at an unbeatable price. From the airport to your hotel or residence, anywhere in the country, comfortable and air-conditioned limousines or minibus drive you safely through your journey. These services are available on request.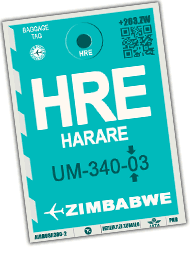 Log in
Contact us

About

2015-2019 Harare-Airport.com.